Everything You Need to Know About the State Government in 8 Cat Gifs
So how much do you know about the State Government?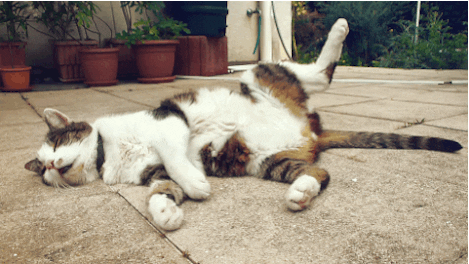 Literally nothing? It's ok – we got you. But you might want to take notes – this shit's important.

#1. They control the budget for a whole bunch of important stuff – like hospitals, schools, and environmental protection.

#2. And public transport? Yup, they're in charge of that, too. Planning for buses, trains and roads is done by state government.

#3. They make decisions about protecting our natural environment – like our gorgeous forests.

#4. While some decisions happen at a national level, the states really call the shots on education policy. Final say on school funding and subjects happens here.

#5. Health and hospital funding is kind of  big deal – and it's mostly decided on by the state government.

#6. Energy is another big thing they look after. States have lots of power over their electricity system and set renewable energy targets to (ideally) combat climate change.

#7. They coordinate the police force, too.

#8. So what don't they do? Well, the big national stuff – like decisions on trade, foreign affairs, defence and immigration.

Feline like you know more now?
Well that's good – because if you live in Victoria there's a state election in November, and you've got to be enrolled to vote to have your say on all this stuff.
Want to get updates feat. more excellent cat gifs (and also info about voting)? Subscribe now.